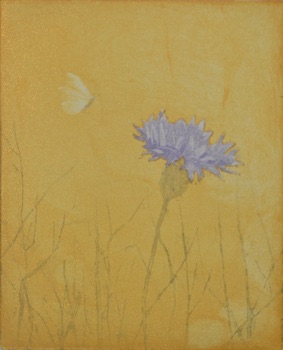 SUMMER
Movement in the heat - gold sparkles - a butterfly approaches a cool flower. There is something ancient about this work, like a fresco from a Greek villa. When time appears to pass so fast and we get lost in our own lives, nature is our consolation. 
Four-colour etching and aquatint with golden flecks, on somerset rag - 100% cotton paper
15 x 13 cm Edition of 50
Click on image to enlarge
Shipping within the UK and Europe costs 35 euros. For shipping elsewhere, please contact.