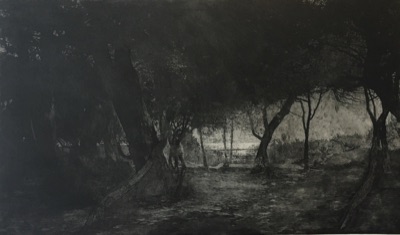 SEALIGHT
I wanted to create that feeling of wonder on first viewing the sea, after months in land, inside. It is a feast. I want to see it all - every branch, twig, leaf, every photon dancing on the water.
Etching and aquatint on Somerset Rag - 100% cotton paper
49 x 82 cm Edition of 9
Click on image to enlarge
Shipping within the UK and Europe costs 100 euros. For shipping elsewhere, please contact.